Hotel Info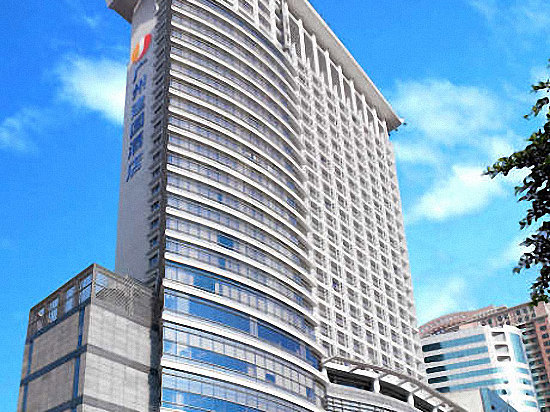 Jianguo Hotel Guangzhou
is located in the commercial center of Tianhe District, Guangzhou. It is the heart of the prosperous commercial and financial district and the traffic meeting point. The hotel is adjacent to Guangzhou east railway station. It's only 20 minutes' drive from Shenzhen, Hong Kong and the new Convention Center. It's close to the subway station, which is convenient to get to all areas of Guangzhou.
It has noble and elegant appearance, extraordinary style, luxurious interior decoration and novel design. The hotel has all kinds of well-equipped rooms, equipped with safe and broadband cable.
The hotel is equipped with a lobby teahouse, a western restaurant, 'Lian' Japanese cuisine and the entertainment lounge of Red Mansions. The modern designs of different styles are adopted to cater to the customers with different tastes. The eight independently designed banquet halls in the hotel cover an area ranging from 90 to 350 square meters, and can accommodate up to 300 people. With complete conference facilities, they can provide convenient and fast services for visitors from all over the world, making people happy and satisfied.
Breakfast price
: CNY168($23.5) / person
Breakfast type
: Buffet